Our Diversity, Equity and Inclusion Efforts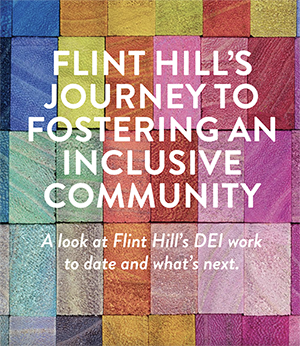 In 2020, after the deaths of George Floyd and Breonna Taylor prompted protests and unrest, talk of the importance of diversity, equity and inclusion (DEI) was everywhere. For Flint Hill, DEI work began in the late 1990s, ramped up in 2013 and continues today. DEI doesn't have an endpoint: the work happens on a continuum, where communities and the people within them are always changing.
Download this 10-page article about the evolution of Flint Hill's DEI efforts to date — and what comes next.
Download 'JOURNEY TO FOSTERING AN INCLUSIVE COMMUNITY'